The Beginnings of Barre & George Mackie's Castle
In November of 1780, 19,900 acres of land west of the New Hampshire Grants and east of New York was chartered to William Williams and 60 others and given the name of Wildersburgh. This chartered land encompassed the area that is now known as Barre. In 1788 John Goldsbury and Samuel Rogers brought their families here and began to settle the area. They were eventually joined by other people from New Hampshire, Massachusetts and Rhode Island.
On March 11, 1793, the first town meeting was held in the community. The name of the community was eventually changed from Wildersburgh to Barre. There is some debate about whether this occurred by auctioning off the right to the highest bidder or by means of a fist fight.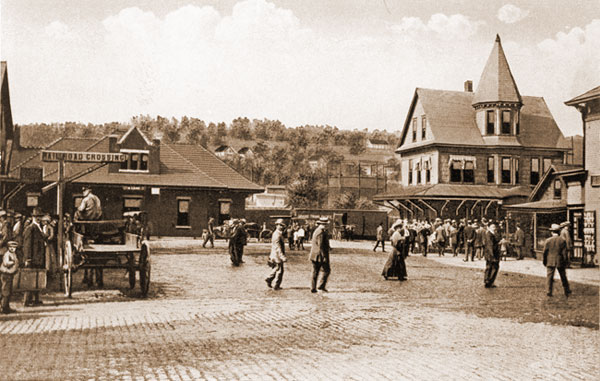 Depot Square, circa 1904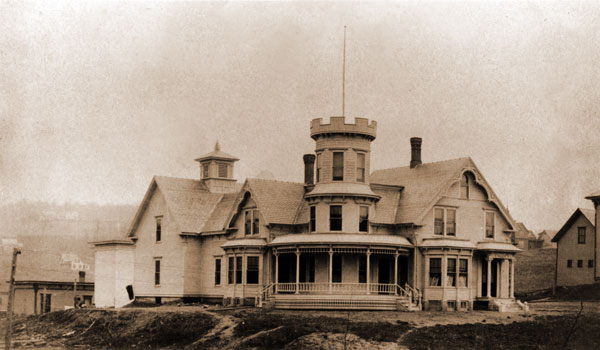 Maplecroft, circa 1887
After the initial process of settling the community, the basic manufacturing enterprises of the day, saw mill, grist mill and bartering of food, were established. Barre started to develop in a different manner than the surrounding communities after the granite industry was established soon after the War of 1812. The development of this industry and other factors led to some population growth up until 1830. However, this growth leveled off for some fifty years thereafter. There were 2,012 residents in 1830 and just 2,060 in 1880.
The arrival of the railroad in Barre helped the granite industry become a major industry. The fame of this vast deposit of granite, which some geologist say is 4 miles long, 2 miles wide and 10 miles deep, soon spread to Europe and Canada.
Large numbers of people migrated to Barre from Italy, Scotland, Spain, Scandinavia, Greece, Lebanon, Canada and a number of other countries. The population increased from 2,060 in 1880, to 6,790 in 1890, to 10,000 in 1894.
The first Scottish granite workers came in significant numbers to Barre from Aberdeen via America's established granite centers in Quincy, Westerly, Ryegate and coastal Maine in the late 1870s and early 1880s. Some used Canada as a stepping stone into the United States.
Many had heard from friends and family about Barre's granite center not near the ocean that had a drier and perhaps a healthier climate than the coastal centers. In the mid and late 1880s, many came directly from Scotland as letters and trips home spread the word. Most originally came from farms and small villages in the Aberdeenshire after having learned their trade in Aberdeen's granite industry.
The first Scottish granite shed, owned by George C. Mackie and J.C. Simpson, was established in 1880. The statue of the Alonzo Fisher Monument in Elmwood Cemetery, the first sculpted granite figure erected in a Barre cemetery, was carved ca. 1894 in Mackie's shed. In 1887 George Mackie built what is now known as Maplecroft for his wife Mary and their children, featuring its circular tower which was meant to remind them of the castles back home in Scotland.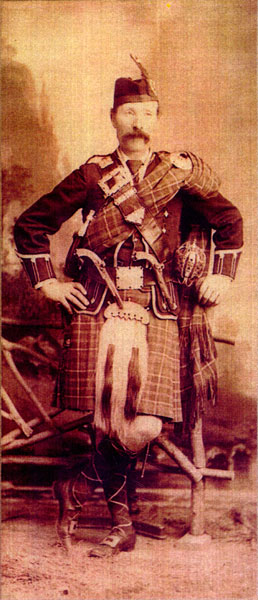 George Mackie